Work with a sequence

When in a NPS@ output you see the NPSA link, it allows you to work with a sequence and apply NPS@ methods on it.

What can you do then ?
You can :
Do a homology search. The sequence will be the query one.
Scan the sequence against PROSITE database.
Search the sequence for one or several pattern (PATTINPROT ).
Make a consensus secondary prediction (12 secondary structure prediction methods available).
Do primary analysis (amphipaseek, physico-chemical profiles, coiled coils prediction, helix-turn-helix detection, amino-acid composition and sequence coloring).


NPS@ three-dimensional links
When the sequence comes from a 3D database, more links are available :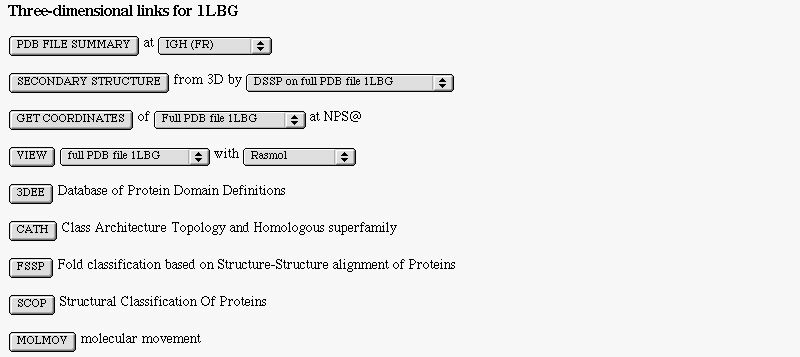 ---
User : public Last modification time : Mon Mar 15 15:24:38 2021. Current time : Wed Sep 27 03:26:35 2023