PREDATOR help

A brief introduction to PREDATOR
PREDATOR is a secondary structure prediction method based on recognition of potentially hydrogen-bonded residues in a single amino acid sequence (original server).

Availability in NPS@
This method is available :

Parameters
The user can choose between two database files stride.dat and dssp.dat. These files contain propensity tables, secondary structural assignments and thresholds for two secondary structure assignment methods from tertiary structure : STRIDE and DSSP.

NPS@ PREDATOR output example
You can see:
MPSA/ANTHEPROT link to view the prediction in these local protein sequence analysis softwares.
The color coded prediction (a sequence line and below the corresponding predicted states).
The sequence length.
The percentage of each secondary element.
Two graphics. The first to better visualize the prediction. In the second, there are the reliability scores for each predicted state.
The paramaters used.
Link on the prediction result text file.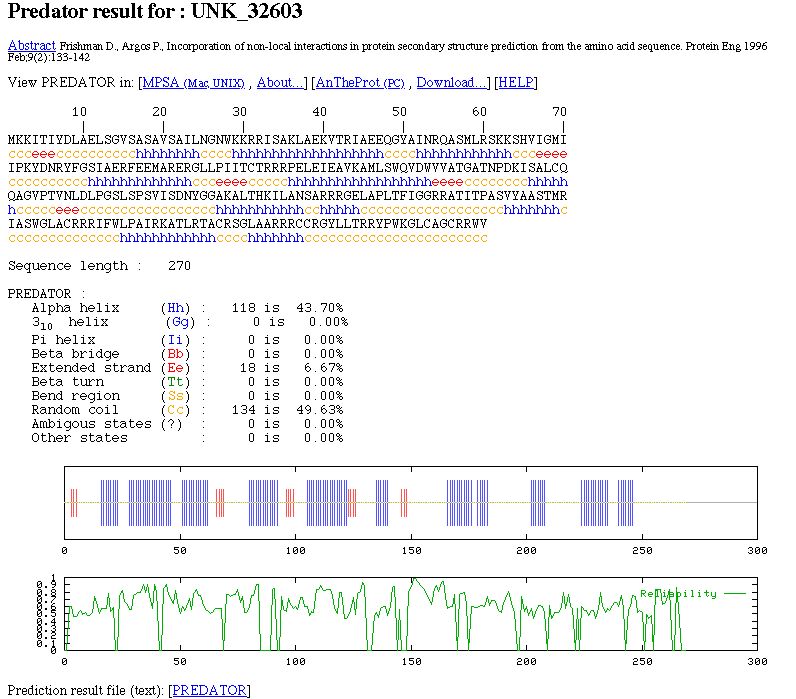 References